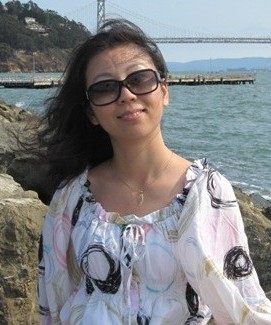 Li, Muyi
Associate Professor
Phone:0592-2185887
Email:limuyi1981@gmail.com
Office:D208
Research Fields:Statistics
Research Interests:
Time series analysis(theory and application), Econometrics.
Education
Ph.D. in Statistics, The University of Hong Kong, 2007-2011.
M.S. in Probability and Statistics, Academy of Mathematics and Systems Science, Chinese Academy of Sciences, 2002-2005.
B.S. in Mathematics, AnHui University, 1998-2002.
Employment:

Sept. 2011-present: Assistant Professor, jointly appointed by Department of Statistics, School of Economics and Wang Yanan Institute for Studies in Economics (WISE), Xiamen University.
Lecturer for: Advanced Econometrics (I) (graduate level), Time Series Analysis (undergraduate level )

Sept.2007-July 2011: Teaching Assistant, The University of Hong Kong
Tutor for: Time Series Analysis; Financial Data Analysis; Project Based on SAS; Business Statistics
Sept. 2005 - Jul. 2007: Lecturer, School of Science, JiMei University, XiaMen, China.
Publication


1.
Muyi Li
, Guodong Li and Wai Keung Li (2011). "Score Tests for Hyperbolic GARCH Models",
Journal of Business and Economic Statistics
, Vol 29(4):579-586.
2.
Muyi Li
, Wai Keung Li and Guodong Li (2013). "On Mixture Memory GARCH Models",
Journal of Time Series Analysis
,34:606-624.
3.
Muyi Li
and
Yongxiang Huang (2014)
. "
Hilbert-Huang Transform based multifractal analysis of China stock market
",
accepted by


Physica A: Statistical Mechanics and its Applications.
Working Paper
1.
Muyi Li
, Guodong Li and Wai Keung Li (2013). "On a New Hyperbolic GARCH Model", submitted.
2.
Dong Li,
Muyi Li*
and Wuqing Wu (2013). "On Dynamics of Volatilities in Nonstationary Semi-Strong GARCH Model, submitted.
3. Muyi Li, Dong Li and Lianbin Zeng (2014). "Subsampling Inference in Threshold ARMA Models", submitted
Natural Science Foundation of China (NSFC), Title: Probability Proerties and Statistical Inference on Long Meory Volatility Models. 2014-2016.
Social Science Foundation of Fujian Province. Title: Testing long memory and change point processes base on Whittle Likelihhood Information. 2013-2014.